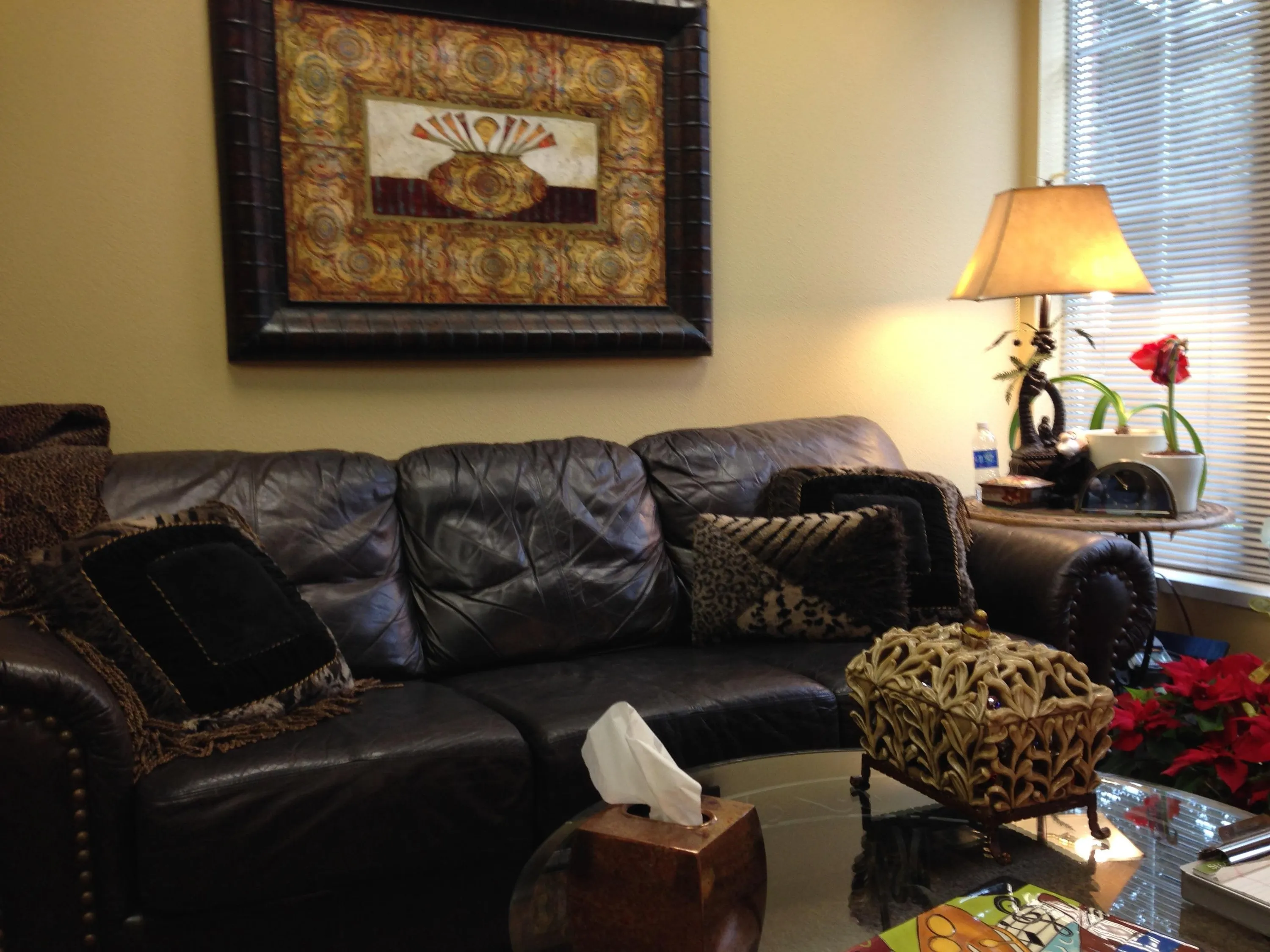 As a client, you can expect a high level of care from a Clinical psychologist who spends significant time getting to know you. You will find friendly staff who is eager to help you. You will notice many conveniences too, including prompt availability of appointments. I will personally call you within 24 hours to introduce myself and answer any questions you may have as well as schedule your initial appointment. As an added convenience, the provision of paperwork will be provided in advance of your first appointment. Free parking is also available. From your first phone call to every follow up visit you will see that my staff and I always make you our priority.



Your First Visit

Allow 90 minutes for your first appointment. Your appointment begins by talking about your history and your treatment goals. We will talk about my observations and treatment options. I welcome your questions about your symptoms, treatment concerns and objectives. Therapy is different for everyone, depending on your goals and objectives. You and I will tailor your sessions to work best for you. For instance, you may want your therapy sessions to be highly structured with specific goals and assignments and suggested reading material. Or, you may desire more of an insight oriented approach with little structure. The first few visits will be part of an assessment phase where we will build rapport and trust, as well as collaborate on a plan for treatment.

Appointments

I respect each client's time and it is a priority to see you within 15 minutes of your scheduled appointment. Generally I can see you within a week of your request for an appointment. When you call, my Office Manager will ask you a few preliminary questions, but I will subsequently personally contact you within 24 hours. I take pride in making that initial contact with you in order to answer any questions you may have, and to help you feel more at ease prior to your first visit.

To make an appointment call (972) 404-1377.

Our staff is available by phone 9 a.m.-5 p.m. Monday-Thursday. After hour calls, calls on Friday's and weekends will be retrieved personally by me and returned within 24 hours.

Rates and Insurance

Payment by Cash, Check, Visa or Mastercard are acceptable forms of payment. Our office can assist you in filing your insurance.

It is recommended that you check with your insurance carrier to determine whether out of network benefits are available.